Et Cetera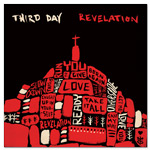 The group saw Leonard and the mountain in Sean Penn's movie Into the Wild which was released in November of 2007 that featured Leonard in a cameo appearance. They were moved by what they saw and wanted to do their part to help Leonard spread his simple message of GOD IS LOVE. Many thanks to Third Day.
Because many people have expressed an interest in my custom made cursor which is used on the Menu page of this website, I am making it available to download by anyone for their own personal use. Click here to download it.
In order to use it in Windows, simply download the file, open the Control Panel, select Printers and Other Hardware, then Mouse, and go to the Pointers tab. To change the pointer (cursor), click on Browse at the bottom of the menu and navigate to the .cur file you downloaded. Enjoy.
[Back]